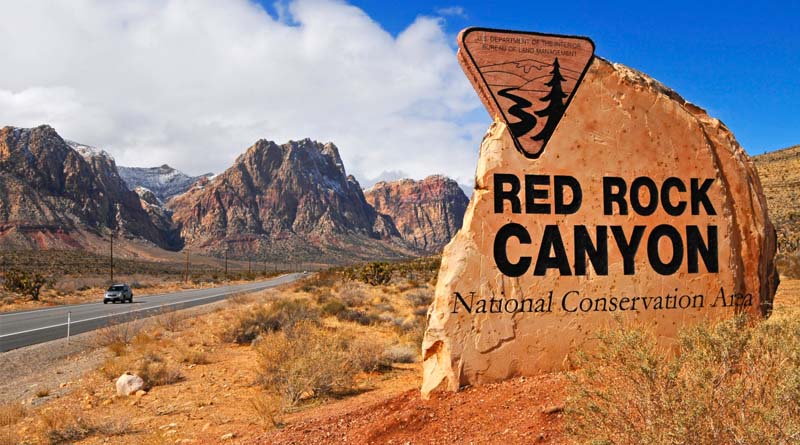 Las Vegas is famous for its nightlife, including casinos, pubs, shows, and discos. On the other hand, do you know this beautiful city has much more to offer? Surrounded by three great national parks, Nevada is home to several incredible natural beauties. Red Rock Canyon is the one we are talking about.
Red Rock Canyon Tour from Las Vegas
Enjoy stunning scenic views, desert wildlife, and rock climbing trails with our Red Rock Canyon Tour. Perfect for friends and families, this tour is a 4-hour excursion offering the opportunity to escape from a busy life and spend quality time with your folks. The Red Rock Canyon National Park has endless vivid landscapes bathed in red. It also has an abundance of nature and wildlife for outdoor enthusiasts. The Canyon has numerous trails, and the average time for easy hikes is about 30 minutes. A few cliffs reach up to about 3,000 feet.
Just 15 miles from Las Vegas, the Red Rock Canyon is a perfect picnic spot. At the national park, you will find mesmerizing limestone and sandstone formations, including rock faces embedding dinosaur fossils. This incredible conservation area is also home to about 200 mammals, including rabbits, bighorn sheep, coyotes, golden eagles, red-tailed hawks, and hummingbirds. You can also find wild horses, mountain lions, and bobcats.
Our Red Rock Canyon Tour from Las Vegas covers the visit to the museum, visitor center, and turtle habitat. Do not miss to view the Canyon through a telescope. You can estimate the national park's popularity by the number of visitors visiting this place. About 1 million people visit this place each year.
If you plan to leave the city lights and move towards nature, join our Red Rock Canyon Tour. The tour is available for couples and groups of all sizes. For bookings or inquiries, feel free to contact us.
====================================================
BOOKING IS OVER A CALL AWAY – 702-861-0006