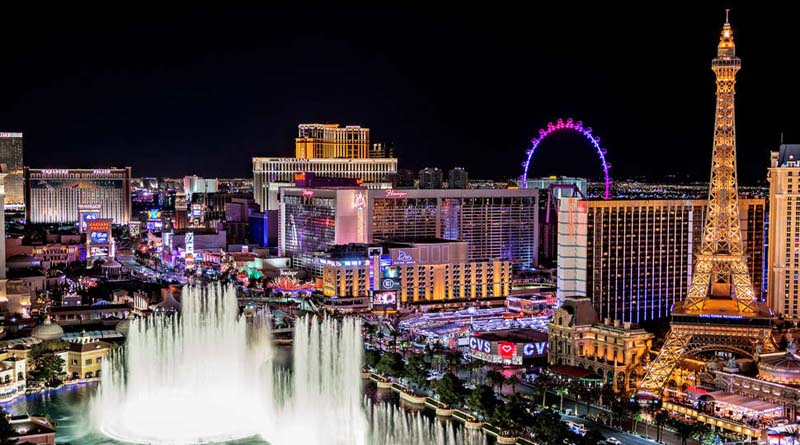 Experience the dazzling lights and vibrant energy of the Las Vegas Strip in the utmost comfort and style with our exclusive Las Vegas Strip Tour. Immerse yourself in the grandeur of this world-renowned destination aboard our fleet of luxurious limousines, chauffeured by experienced and knowledgeable professionals.
Las Vegas Strip Tour Highlights
Our Las Vegas Strip Tour takes you on a captivating journey along the iconic 4.2-mile stretch of Las Vegas Boulevard, showcasing the city's most celebrated landmarks and attractions.
Welcome to Las Vegas Sign: Capture a memorable moment at the iconic Welcome to Las Vegas sign, a symbol of the city's vibrant spirit and allure.
Bellagio Fountains: Be mesmerized by the mesmerizing synchronized dance of water and music at the Bellagio fountains, a captivating spectacle that has become synonymous with Las Vegas.
High Roller: Soar above the Las Vegas skyline in the world's tallest observation wheel, the High Roller, offering breathtaking panoramic views of the city's glittering landscape.
Gondolas at The Venetian: Take a romantic gondola ride through the picturesque canals of The Venetian, a captivating recreation of Venice amidst the heart of Las Vegas.
Create Memories that Last a Lifetime
Our Las Vegas Strip Tour is more than just a sightseeing excursion; it's an opportunity to immerse yourself in the electrifying energy and captivating allure of this world-famous destination.
Capture Stunning Photos and Videos: Capture unforgettable memories with stunning photos and videos against the backdrop of Las Vegas' iconic landmarks.
Experience the Thrill of the Las Vegas Strip: Feel the pulse of the city as you cruise along the vibrant Las Vegas Strip, taking in the dazzling lights, lively atmosphere, and endless entertainment options.
Indulge in Culinary Delights: Savor the flavors of Las Vegas with stops at renowned restaurants and cafes, offering a diverse range of cuisines to tantalize your taste buds.
Unparalleled Comfort and Luxury
Book your Vegas Strip Limo Tour today and embark on a journey of luxury, excitement, and unforgettable memories. Our fleet of luxurious limousines provides the ultimate VIP transportation experience, ensuring your Las Vegas Strip Tour is as comfortable and stylish as it is unforgettable.
Note – The customer shall buy tickets themselves if there is an entry fee to any tourist attraction.
====================================================
BOOKING IS OVER A CALL AWAY – 702-861-0006