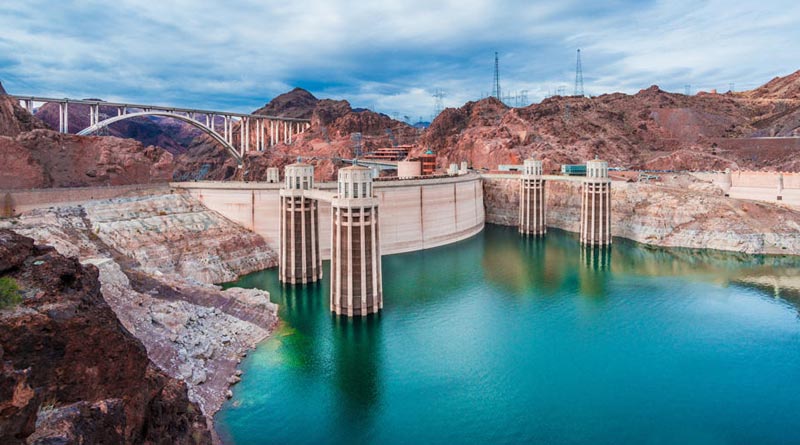 A trip to Las Vegas is incomplete without visiting the Hoover Dam, an engineering marvel that stands as a testament to human ingenuity. Constructed between 1931 and 1936, this awe-inspiring dam is one of the most popular tourist attractions near Las Vegas.
Spanning the Colorado River on the border between Nevada and Arizona, the Hoover Dam was built in an astonishingly short period of five years to harness the river's immense power. Initially named the Boulder Dam, this remarkable structure was the culmination of a massive undertaking involving thousands of workers.
Hoover Dam Tour from Las Vegas
The Hoover Dam Tour from Las Vegas takes up to 4 hours. Once you are there, the driver shall wait for you until you enjoy the breathtaking views and vista photo opportunities. The dam allows you to immerse yourself in the grandeur of this engineering masterpiece. For a more in-depth exploration, consider purchasing tickets for the visitor center and power plant tours.
As you embark on this extraordinary adventure, you'll be amazed by the Hoover Dam's sheer size and intricate craftsmanship, a testament to the human spirit's boundless potential.
Tour Highlights
Round-trip transportation from your Las Vegas hotel
4-hour tour with ample time to explore the Hoover Dam
Breathtaking scenic views and photo opportunities
Option to purchase tickets for visitor center and power plant tours
Ideal for friends and families seeking an unforgettable experience
Note
Dam Tour tickets must be purchased in person at the Hoover Dam on a first-come, first-served basis.
There is no stop in between except for 1 hour at the dam. If you wish to spend more time, you will get charged in 30-minute increments.
Secure your spot on our Hoover Dam Tour today and prepare to be captivated by one of America's most iconic landmarks. You can choose a luxury vehicle from our wide-ranging fleet of limos, sedans, SUVs, and party buses for your transportation.
====================================================
BOOKING IS OVER A CALL AWAY – 702-861-0006